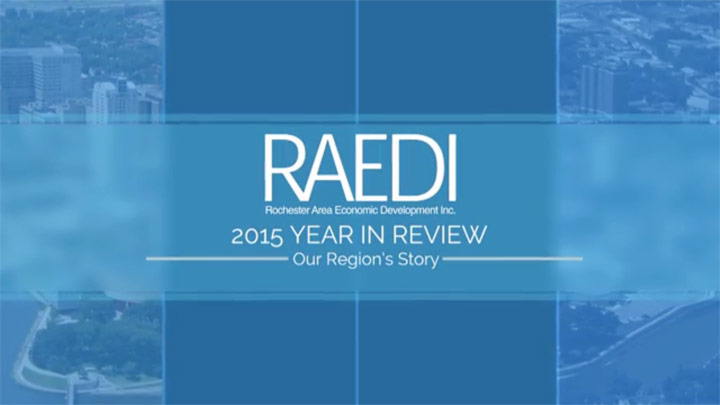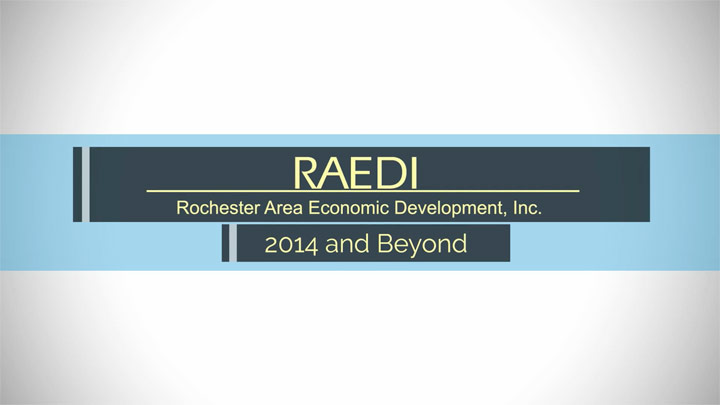 Rochester Area Economic Development, Inc. (RAEDI) assists existing and potential businesses in the Rochester area secure the private and public resources needed to execute their growth plans. Since inception, RAEDI has assisted hundreds of businesses that have generated more than $2 billion of local economy activity, creating thousands of jobs.
---
RAEDI Services
Financial Packaging
Direct Investment Funding
Fixed Asset Financing
Export Financing
Business Planning
Cost Differential Comparisons
Market Research & Analysis
Community Data/Profiles
Site/Location Support
Provide Objective information on Sites, Facilities and Access to Support Services
Develop Comparative Site Data
Business/Community Advocacy
Identify and Present Business Interests and Concerns to Government
Support Area Social, Economic and Infrastructure Development
---
RAEDI Board of Directors
The RAEDI Board of Directors is a group on member volunteers who financially invest in RAEDI's mission which is to retain, grow & diversify the Rochester area economy.
RAEDI Executive Committee
Chair: John Wade - Clements Chevrolet Cadillace
Vice Chair: John Beatty - Dunlap & Seeger
Secretary/Treasurer: Adam Benike, Benike Construction
Immediate Past Chair: Mary Blair-Hoeft - City of Byron
Board Members
Dan Beck - Think Bank
Melissa Brinkman - Custom Alarm/Custom Communications, Inc.
Ken Brown - Olmsted County
Ed Chestolowski - RSM US LLP
Norm Doty - Express Employment Professionals
Bruce Gudlin - U.S. Bank
Kathleen Harrington - Rochester Area Chamber of Commerce
Mark Hayford - North Risk Partners
Elizabeth Howard - City of Pine Island/EDA
Jarett Jones - Merchants Bank
Mark Kotschevar - Rochester Public Utilities
Darrel Leonard - Minnesota Energy Resources
Todd Luedke - IBM
Larry McGraw - Home Federal Savings Bank
Kim Norton - City of Rochester, Ex Officio
Shaun Palmer, City of Rochester, Ex Officio
John Reed, Rochester International Airport
Jim Rogers - Mayo Clinic
Patrick Seeb - DMC Economic Development Agency
Erin Sexton - Mayo Clinic
Randy Staver - City of Rochester, Ex Officio
Joya Stetson - City of Stewartville
Mark Utz - Wendland Utz
Gregg Wright - Olmsted County
Joel Young - City of Chatfield