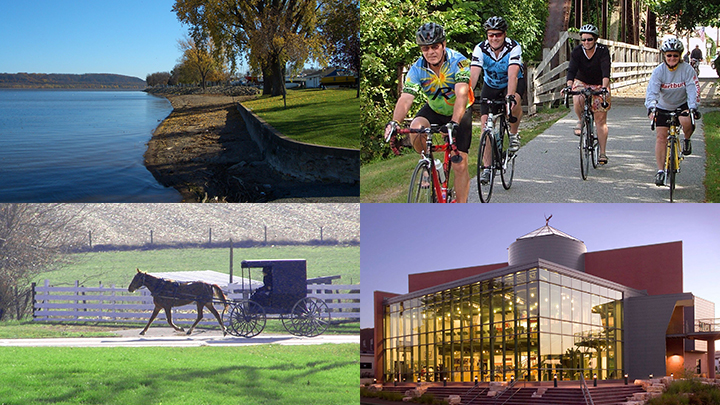 The Rochester area provides those traveling for pleasure numerous opportunities for unique and varied experiences. Our region has a wealth of amenities for outdoor and nature enthusiasts, including trout streams, caves, hiking and biking trails. We offer unique shopping experiences such as antique stores and boutiques selling locally made crafts, as well as extensive dining options.
We have a strong arts community including theaters, music venues, and museums. Many towns are home to long-standing annual festivals and fairs celebrating the resources and ethnic roots of our area. Southeastern Minnesota has a lot to offer area visitors!
Those seeking a destination for their meeting or convention will find the Rochester area has the infrastructure including convention and athletic facilities as well as accommodations to host a variety of meetings, conventions and sporting activities.
For more information about things to do in the Rochester area, click on Living Here on the RAEDI website and visit the Entertainment and Attractions section for a complete listing.