Connecting Entrepreneurs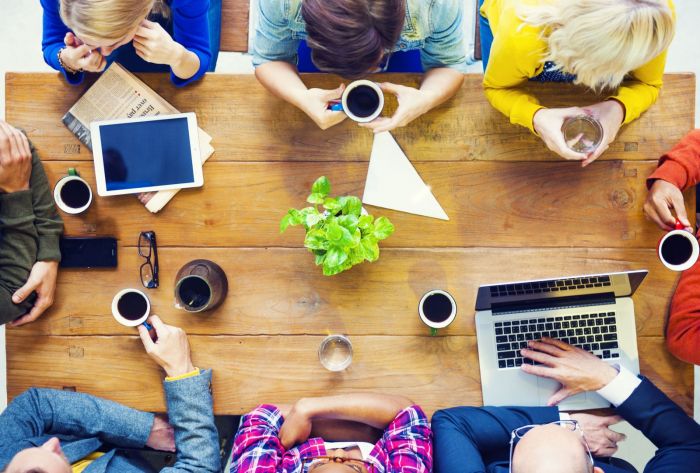 There are a number of organizations and programs available in the Rochester area that are available to help entrepreneurs get connected and assist with getting a business started.
Mayo Clinic Business Accelerator provides collaborative space for new companies, venture capital firms and entrepreneurs in the Minnesota BioBusiness Center in Rochester.
TechnovationMN inspires and enables Minnesota teen girls to dream up, design, code and pitch mobile phone apps. They provide information, resources, and encouragement for Minnesota Technovation Challenge teams including mentor recruitment and training.
Collider Coworking is a hub for entrepreneurs to work, connect and learn. Collider Core offers space for the solo entrepreneur all the way up to a small team.
Rochester Rising showcases Rochester's entrepreneurial and startup culture, amplifies the unique stories of entrepreneurship taking place within Rochester and the surrounding communities, and provides resources to help plug into Rochester's entrepreneurial and innovation community.
REN (Rochester Entrepreneur Network) REN's mission is to grow the entrepreneurial community by supporting and encouraging entrepreneurship. Anyone is welcome to join the network and take part in network events.
WE (Women Entrepreneurs) Forum & Workshops was specifically created for women entrepreneurs from across the southeast Minnesota region to understand the barriers facing women entrepreneurs, share knowledge and resources, develop strategies, and create opportunities to engage, learn, and empower local women entrepreneurs.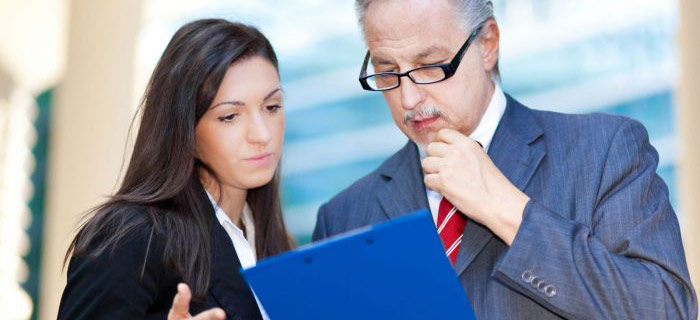 Business Development Resources
Guide to Starting a Business in Minnesota: Starting a business in Minnesota is not a single decision but a series of them, each one an important step on the road to a successful launch. This guide will help you tackle the most common questions in the order you're most likely to need answers.
SCORE: The Southeast Minnesota Chapter of SCORE assists people in starting a new business, buying or selling a business, and providing counseling to existing small business owners.
Small Business Development Center in Rochester: The Small Business Development Center provides consulting for business planning, market research and analysis, financial planning and loan packaging.
504 Corporation: 504 Corporation is a non-profit organization certified by the U.S. Small Business Administration (SBA) to provide financial assistance to small businesses.
Internal Revenue Service: Forms, Tax Help
Minnesota Secretary of State: A main responsibility of the Secretary of State involves the review, approval, and filings for all businesses and organizations operating in the state making it as easy as possible for Minnesotans to set up and run their businesses.
U.S. Small Business Administration Starting a Business: Find more resources available to help guide you in starting your business through the U.S. Small Business Administration.
Types of Businesses in Minnesota
Here is a brief overview of the main types of business structures available in Minnesota. You may wish to consult with an attorney, accountant, or another resource before making a determination as to the type of business to form.
Assumed Names/Sole Proprietorships
Minnesota Business Corporations
Minnesota Nonprofit Corporations
Foreign Corporations (Business, nonprofit & cooperative)
Minnesota & Foreign Limited Liability Companies
Minnesota & Foreign Limited Liability Partnerships
Minnesota Public Benefit Corporations
For more information on Business & Liens, click here
For the filing fee schedule for business categories, click here
Minnesota Tax ID Requirements
You need a Minnesota tax ID if you:
Make taxable sales or leases in Minnesota
Perform taxable services in Minnesota
Withhold Minnesota income taxes from employees' wages
Make estimated business tax payments
File a Minnesota corporation franchise, S corporation or partnership tax return
File fiduciary income tax returns as an estate, trust, or personal representative
File or pay MinnesotaCare taxes or special taxes such as alcohol, tobacco, or insurance premium taxes
Are a vendor of goods and services to a state government agency or to a business receiving payments from a state agency
Have use tax to report (read Sales Tax Fact Sheet 146 and Sales Tax Fact Sheet 156 for details); or
Have solid-waste management (SWM) taxes to report (first, register for sales and use tax online; then call the Minnesota Department of Revenue.
If you already have a Minnesota tax ID, you may need to apply for a new one if:
Your business changes its legal organization, or
You are required to apply for a new federal employer ID number.
To order a form or to ask a tax question, call: (651) 282-5770
TTY: Call 711 for Minnesota Relay
Phone lines open 8:00 a.m. - 4:30 p.m. weekdays
Fax: (651) 297-1939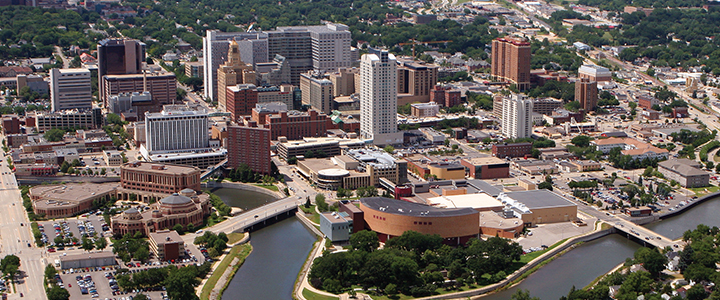 What New Business Owners Need to Know About Federal Taxes
Click on the links below to learn more:
To learn more about these federal tax questions, click here.
Minnesota Licenses
If you are wondering if you need a license to run your business, you can access information on over 500 licenses administered by over 40 state agencies in Minnesota on the License Minnesota website at http://mn.gov/elicense/ . For the first time you can find the licenses you need, whether professional, business, vehicle, or recreational in one spot. And, for your convenience, they are accessible in a variety of ways including: via regulated activity, administering agency, name of license, or with a keyword search.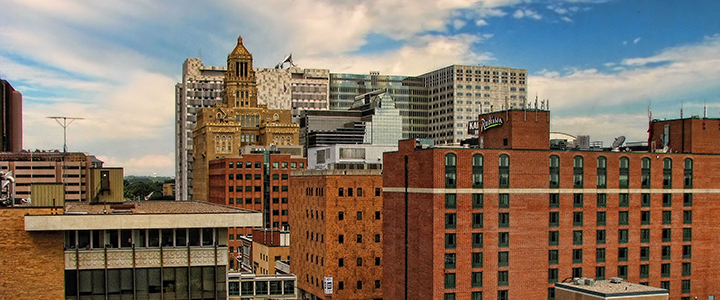 Minnesota Sales and Use Tax
Minnesota's general sales tax rate is 6.875%.
Rochester local sales tax is .75%.
Rochester lodging tax is 7%.
Olmsted County transit sales and use tax is .25%.
Wabasha and Fillmore Counties transit sales and use tax is .5%.
A list of local sales taxes can be found at Minnesota Local Sales and Use Taxes.
Business sales tax exemptions include:
Capital equipment (before September 1, 2014, the tax is refunded for non-manufacturers), raw materials and utilities/fuels used in the industrial production process.
Equipment, software and electricity for qualified data center operations for 20 years.
Business services that are not taxed include:
Advertising services
Custom software
Construction labor
Installation labor for exempt capital equipment
Repair of furniture and fixtures
Clothing, pharmaceuticals, or food used for home consumption.
For more information on sales and use taxes, click here.
Locating a Building, Site, or Community
One of the most important decisions you'll make is where to locate your new business. To help you choose a building, land site or community, RAEDI provides a listing of commercial properties available in the Rochester area.
A comprehensive database of statewide available commercial and industrial land and buildings are also available at www.mncar.org/public-commercial-listing
For information on regulations regarding your business location, contact the Rochester/Olmsted County Planning and Zoning Department at 507-328-7100 or www.rochestermn.gov/departments/planning-and-zoning